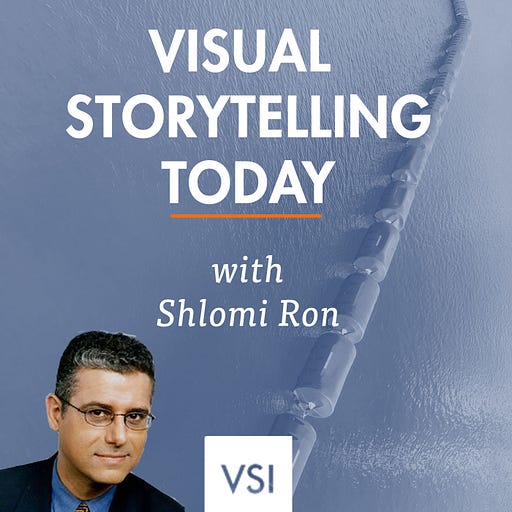 Jun 1, 2021 • 37M
What is Virtual Sales Storytelling?
Did you know that people process visuals 60,000 times faster than text and 9 in 10 people prefer information packaged as stories? Welcome to the Visual Storytelling Today show - your #1 source for the latest actionable visual storytelling ideas you - the marketer or business leader - can easily apply to your business today! Host Shlomi Ron, CEO of the Visual Storytelling Institute, brings you a premium blend of notable visual storytellers from diverse industries as he digs deeper into their journeys, failures, successes, and lessons learned. For a full cross-media storytelling experience, each episode is distributed on audio, video, and blog post.
In this episode of the Visual Storytelling Today podcast, I chat with John Livesay, Virtual Sales Keynote Speaker and author of "Better Selling Through Storytelling." We talked about their his journey in sales at leading media brands like Conde Nast and TheDailyBeast.com, what is virtual sales storytelling, illustrative examples, tips marketers and sales folks can easily apply - and much more.