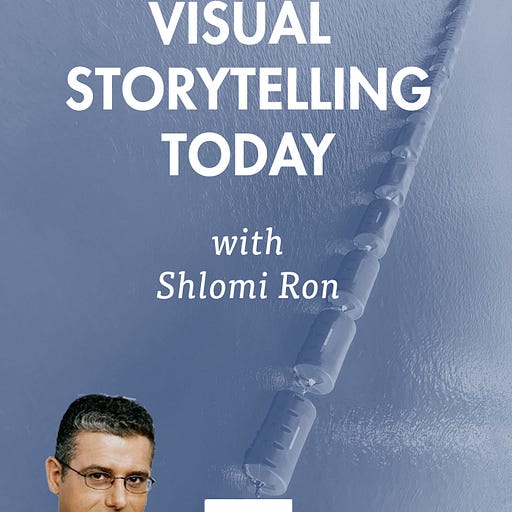 Aug 8, 2017 • 53M
Why Creating a Great Visual Content is a Must-Have in Today's Communication Landscape?
Did you know that people process visuals 60,000 times faster than text and 9 in 10 people prefer information packaged as stories? Welcome to the Visual Storytelling Today show - your #1 source for the latest actionable visual storytelling ideas you - the marketer or business leader - can easily apply to your business today! Host Shlomi Ron, CEO of the Visual Storytelling Institute, brings you a premium blend of notable visual storytellers from diverse industries as he digs deeper into their journeys, failures, successes, and lessons learned. For a full cross-media storytelling experience, each episode is distributed on audio, video, and blog post.
90 percent of the information consumed by our brain is visual. Humans are visual beings who have been communicating through visuals for eons. You remember 80 percent of what you see but only 20 percent of what you read.
With over 5 billion pieces of content published daily online (AKA "Communication Noise") and audiences that experience decreasing attention spans, businesses of all sizes are struggling to get their marketing messages across. In this episode, we'd like to unpack the narrative power of visual content, and discuss how to master its core formats; from infographics, graphics, charts & reports, to interactive presentations.
About our guest
Our guest, is Payman Taei, Founder, and President at Visme, an easy-to-use online tool to create engaging presentations, infographics, and other forms of visual content. He is also the founder of HindSite Interactive, an award-winning Maryland based digital agency specializing in website design, user experience, and web app development.
In this episode, Shlomi talks with Payman about:
Why creating great visual content is the grand "Trojan Horse" to rise above the communication noise?

How to make an effective visual content strategy? What role visual content plays in the buyer's journey?

What are the best examples of leveraging visual content as part of a larger visual storytelling strategy?

How do you measure the success of a visual content program?

What are simple visual content tips marketers could apply to their business today?
Read our guest's blog post about this topic on VSI Blog: http://bit.ly/2wq9hqq
This podcast is brought to you by the Visual Storytelling Institute (VSI) from Miami, FL. Learn more at www.visualstorytell.com.