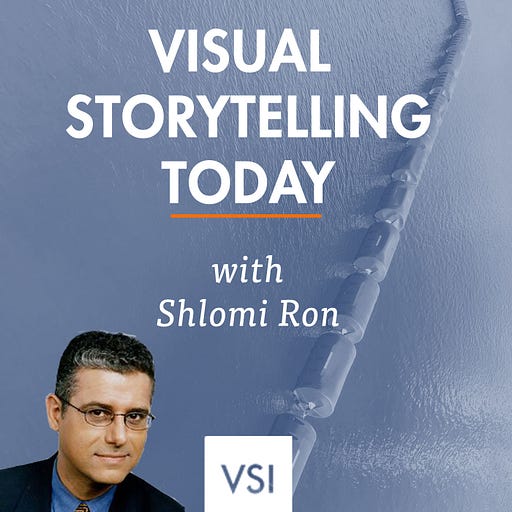 Mar 2, 2018 • 49M
How to find and own your business story?
Did you know that people process visuals 60,000 times faster than text and 9 in 10 people prefer information packaged as stories? Welcome to the Visual Storytelling Today show - your #1 source for the latest actionable visual storytelling ideas you - the marketer or business leader - can easily apply to your business today! Host Shlomi Ron, CEO of the Visual Storytelling Institute, brings you a premium blend of notable visual storytellers from diverse industries as he digs deeper into their journeys, failures, successes, and lessons learned. For a full cross-media storytelling experience, each episode is distributed on audio, video, and blog post.
Our clients typically ask us: how do I find and own my business story? And a follow-up question, what are the secret ingredients to make a good business story. With this in mind, I'd like to focus this episode of Visual Storytelling Today show on these fundamental questions I am sure any business leader can relate to.
  About our guest
I have the great pleasure to speak today with Diana Yazidjian, a business storytelling expert with DFY consulting based in Montreal, Canada. Diana has extensive experience in marketing and technology helping start-ups, Fortune 500, retailers, and municipalities. She provides strategic and hands-on training on social media, brand storytelling, stand-out content and thinking like the customer.
What you will learn:
What makes an effective business story?

How does the end-to-end process of creating an effective Visual Storytelling program look like?

Where is the future of business storytelling headed?

Great industry examples and actionable tips to get you started
Read our episode's blog post on VSI Blog.
This podcast is brought to you by the Visual Storytelling Institute (VSI) from Miami, FL.